MANAGEMENT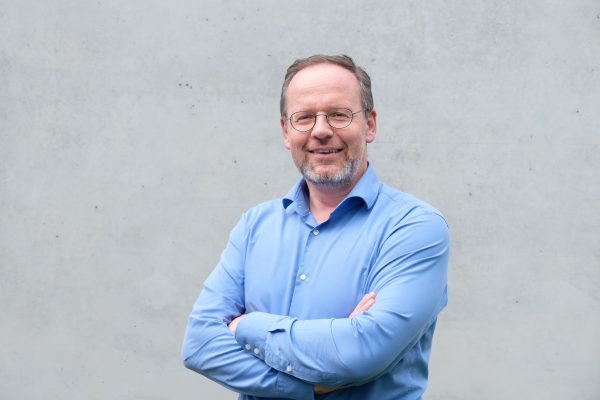 Dipl.-Ing. (FH) Dieter Friedrich
ELOGplan GmbH Managing Director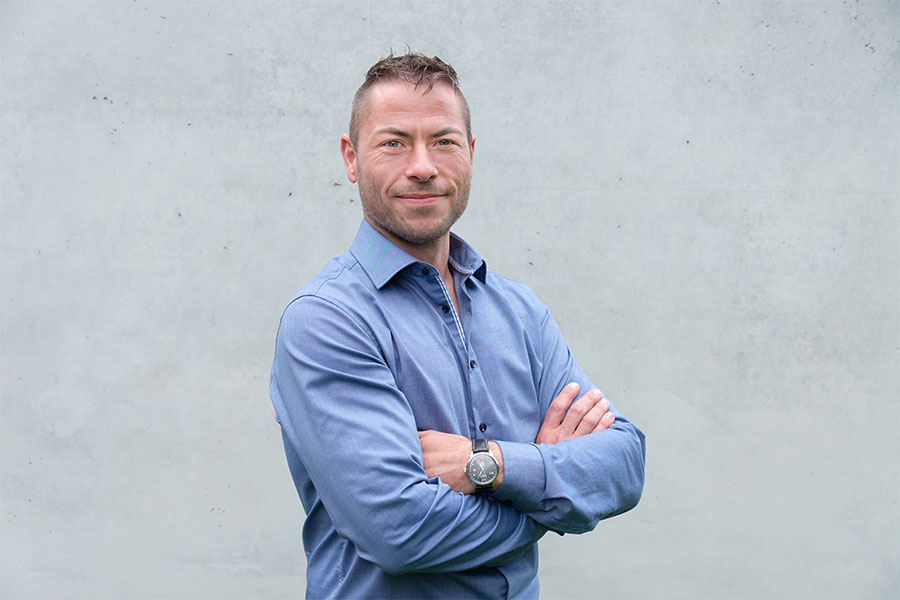 Dipl.-BW. Hans Gerngroß
ELOGplan GmbH Managing Director (IT Solutions)
BÜCHL Group IT Manager
ELOGplan GmbH is a BÜCHL Group company. The BÜCHL Group with its core business of waste management for which BÜCHL Entsorgungswirtschaft GmbH and BÜCHL Hungaria Kft. as well as its different subsidiaries  (DBR, GEOS) and shareholdings (GRN, BioIN, LOGEX) is responsible. All companies in the Group operate independently in the market. A holding company coordinates the activities; BÜCHL Verwaltungs GmbH is responsible for the administrative and management functions.
History
In over 30 years ELOGplan has repeatedly adapted to changes in waste legislation, new trends in the waste management business and changing client requirements.
1987

Foundation of BÜCHL Entsorgungsberatung (Ingolstadt)

BÜCHL Entsorgungsberatung is one of the first consultancy companies in waste management
Development of the EMS Disposal Management System (1988)
Expert opinions and execution of research projects, including for the Bavarian government or the dual system Germany.
Planning and execution of pilot projects in the automotive industry, including for Volkswagen AG (bumper recycling) and MAN AG.

1993

Foundation of BÜCHL Consult Umweltmanagement GmbH (Ingolstadt, Munich)

Establishment of management consultancy and the introduction of QM systems in waste management
Strategic consulting for waste management e.g., on setting up medium-sized collaborations (LOGEX and ZENTEK)
Development and launch of the BÜCHL ELOG SYSTEM: comprehensive waste management planning for the new automobile plant in Györ, Hungary.
Consulting for industrial and commercial waste management concepts beyond Bavaria

2011

Change of name to BÜCHL Consult + Engineering GmbH (Ingolstadt)

Further activity focus on internationally oriented planning projects in Eastern Europe, China, Mexico, and the Middle East
Expanding seminar offers in cooperation with the Bavarian Association of Waste Management Companies (VBS)
Cooperation with DEKRA and ZER-QMS with regard to the introduction and certification of QM systems and the waste management facility (EfB)

2016

Change of name and realignment as ELOGplan GmbH (Ingolstadt)

International planning and consultancy contracts in the internal disposal logistics field: redevelopment of existing plants, layout planning for new plants, planning support)
Targeted further development of the products and tools for plant waste management (ELOG SYSTEM 4.0, BENCHMARK TOOL)
Supporting BLUEX International GmbH ( BÜCHL Group international activities) in the target markets with technology and market analyses
Active involvement in the Cluster of Environmental Technologies Bavaria and the Umweltpakt Bayern (Bavarian Environmental Pact)
Close cooperation to set up inas (Institut für angewandte Nachhaltigkeit, Ingolstadt – Institute of applied sustainability – private research facility)

2020

Focus on waste management concepts, logistics, and digitalization

Development of new logistics solutions and setting up new marketing for the container systems and connected services.
Using implementation experience in the BÜCHL Group to take over marketing activities for the CleverWaste® product (waste management digitalization)
Focussing consultation and planning on large clients in Bavaria, Germany, and Europe, particularly in the automobile industry as well as infrastructure, pharmaceutical, and real estate
Planning jobs for strategic projects within the BÜCHL Group (incl. GEOS)
ELOGplan GmbH repeatedly contributes to networks and cooperations; to bundle know-how, develop new innovative ideas, make contacts nationally and internationally, and recognise new challenges from the clients. Not least there is also cooperation with the BÜCHL Group companies, both domestically and abroad for planning orders from large clients and to develop new commercial activities.
Cluster of Environmental Technologies Bavaria
ELOGplan GmbH is an active member of the Cluster of Environmental Technologies Bavaria and is repeatedly involved in its activities:
joint processing with cluster members for project requests
expert talks for visits from international delegations
tours of the BÜCHL operations for international organizations
involvement in working groups and funding projects.
The Cluster of Environmental Technologies Bavaria is a Bavarian Government initiative to bundle competencies of Bavarian companies which are active in the environmental field and to establish international contacts and business relationships.
Cooperation with inas
ELOGplan GmbH works on sustainable projects with inas (Institut für angewandte Nachhaltigkeit GmbH – Institute for applied sustainability).inas is an An-Institute (legally independent institute connected with a university) recognized by the University of Applied Sciences Ingolstadt (THI) and the Catholic University of  Eichstätt-Ingolstadt (KU). It was founded by  Prof. Reinhard Büchl in 2017.  The Institute's aims are:
raise consciousness of sustainability.
transfer sustainability knowledge.
develop sustainable solutions.
Prof. Reinhard Büchl has been the owner, creative mind, and managing director of ELOGplan GmbH for over thirty years. He fulfilled a great personal wish by transferring to the Institute which he had prepared over a long period. This cooperation is a very good opportunity for ELOGplan as a part of the BÜCHL Group to provide a wide range of experience and know-how for sustainable solutions to all interested clients.
Environmental Pact Bavaria
ELOGplan GmbH (formerly BÜCHL Consult + Engineering) is a member of the Environmental Pact Bavaria. The Environmental Pact Bavaria is an association between the Bavarian State Government and the Bavarian economy and has existed since 1995, its aims were updated at the end of 2020/start 2021  Focus points are:
voluntary measures by business to achieve environmental aims
resource management, energy efficiency, recycling cycles
ELOGplan using its BENCHMARK Tool was fully integrated in the new agreement for the Environmental Pact Bavaria which has been valid since 2015. (Link zu Produkte+Urkunde). The talks for the following periods will start in 2021.
TH Ingolstadt
ELOGplan GmbH and its owners have been working closely on projects for several years with TH Ingolstadt institutes incl.:
joint projects (e.g., logistics in production plants)
jointly funded research projects (e.g., SAFIR)
lecturing (e.g., resource management)
projects in the battery recycling field (CARISSMA), e Mobility Days
ELOGplan offers THI students practical Bachelor and Master theses, especially in the joint research and practical projects.
VBS e.V.
ELOGplan GmbH has cooperated for many years with the VBS, Verband der Bayerischen Entsorgungsunternehmen e.V., (Association of Bavarian Waste Management Companies) especially for
expert seminars on EbfV Waste Disposal Specialist Regulations )
professional driver training according to the Professional Drivers Qualification Law
ELOGplan GmbH is also represented in the VBS by the BÜCHL Group.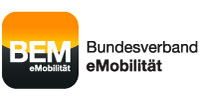 BEM
(Federal Association for e-mobility)
The challenges in electric mobility do not only affect the production, the application, and road capability of electric vehicles and drive batteries. A sustainable e-mobility also needs sustainable solutions for recycling e vehicles and HV batteries. ELOGplan has integrated this topic into the BEM since 2018.
specialist lectures at regional and national conferences
interaction and cooperation with other BEM partners
ELOGplan consults for the BÜCHL Group and external clients in the field of HV battery disposal, in order to prepare the Group for this future topic and therefore networks with this newly forming industry.
Sustainability
Company principles
As part of the BÜCHL Group, ELOGplan also supports the BÜCHL Group's principles for sustainable business activities
Sustainability report
The BÜCHL Gruppe created the first sustainability report in 2019, which also included the ELOGplan activities.
Code of Conduct
The Code of Conduct for the BÜCHL Group is also the guideline for ELOGplan actions and cooperation with business partners.
As a family business with a regional basis, we support culture, sport, and social and sustainable projects.
We always advise and support our clients with the object of realising environmentally friendly and ecologically sustainable solutions which comply with the law. We take social and global trends into consideration when doing so.
Through personal commitment, close cooperation with research institutions and active involvement in associations and committees, we ensure that the waste management industry continues to develop professionally and technologically.
ELOGplan has been working for clients in different industries for 30 years. The ELOGplan GmbH focus points have repeatedly been adjusted for the demand from our clients resulting from the very dynamic development in waste management.
The current challenges include
digitalization in waste management and process improvements in the recycling business
optimizing waste management processes (internal operations, logistically, commercially)
setting up recycling processes (product-related, material-related, international)
innovations in the waste management logistics and process controlling fields.
If you are interested in our services or current focus points you are welcome to email us a request with a short description of the topic. You will receive an immediate answer and, in any case, an initial feedback within 7 days. Contakt
References (selection)
ELOGplan GmbH can provide a whole line-up of consultancy and planning activities in ground-breaking, successful, and sustainable projects and has also purposefully expanded internationally in recent years. References and  best practice examples: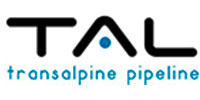 TAL transalpine pipeline
(Germany and Austria)
Time period
2000 to present
Project
Legal support for waste and hazardous goods and reworking the storage concept
Contents
incl. supplying waste and hazardous good officer, hazardous material management, internal training concepts, excess planning for storage facilities for operating materials, contractor audits
Benefits
Process security through practical consultation; outsourcing environmentally relevant personnel jobs; legal security; optimizing supplier chains; reducing costs, waste management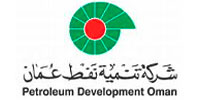 PDO Petroleum Development
(Oman)
Time period
2011/2012
Project
Creating a waste management model for the waste from oil production
Contents
incl. analysis of different waste management locations, identifying the types and amounts of waste, practical proposals for storage and treatment, concept design for a specific incineration facility (cooperation with BAUER Resources GmbH)
Benefits
Initial data collection and stock recording; recommending courses of action for new waste management; identifying basic data for treatment facility construction.

Mercedes Benz AG
(Türkei)
Time period
2012
Project
Optimizing the internal and external waste management logistics for a bus plant
Contents
incl. analysis of current waste collection, separation, storage, and treatment in the plant, indicating potentials for improvement (areas usage, costs, containers, logistics from the production belt), new solutions for the internal collection centres and compactor container, preparing for tender.
Benefits
Reducing area needed; significant increase in separation and cleanliness in the plant; improving the work situation; container systems selected to meet client needs; successful reallocation of waste management.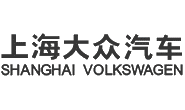 SAIC VW (formerly Shanghai Volkswagen)
(China)
Time period
2014/2015
Project
Designing a new waste management system for the Anting plant
Contents
incl. analysis of current waste collection, stock recording, separation, storage, and treatment in the plant, indicating potentials for improvement (environmental protection, costs, recycling quote, logistics from production belt), new solution for internal collection centres, planning for a future waste management system, preparing a pilot project.
Benefits
Neutral stock analysis for actual situation; indicating problem areas; measures to achieve faster effects (lowering costs, recycling quota, minimizing risks); basis for tender for new waste management and a preceding pilot project.

Time period
2016
Project
Optimizing and standardising the waste management logistics at the Ingolstadt plant
Contents
incl. material stream analysis, logistics procedures, movement and amount data; process organisation as well as derivation of needs for changes; indicating cost-intensive part processes and identifying the cost savings: checking the effects of logistics interfaces on waste qualities and amounts.
Benefits
Comprehensive stock data, basis for a rough concept and detailed planning; proposals for changed logistics processes and interfaces to supply logistics or to GVZ; indicating the effect on quality and amount of waste and thus influenceability of waste revenues in production.

Time period
2011/2012
Project
Concept for biological waste treatment with energy supply to the industry
Contents
incl. determining biogenic waste and qualities, planning a biogas facility conceptual design for this, determining energy need and energy production, comparing costs, facility construction, technology evaluation, estimating legal/political conditions, funding opportunities.
Benefits
Decision memo for practical planning and for political discussion.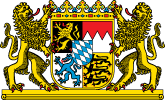 Bavarian State Ministry of the Environment
(Munich)
Time period
1990`s
Project
Involvement in formulating the Bavarian waste disposal management concept.
Contents
incl. cooperation to formulate waste management targets, commercial waste study, creating publicity documents.
Benefits
Contributing the know-how from private waste management and recycling operations, practical proposals for conceptual design and execution.
Worldwide Reference Projects