Products
In the course of ELOGplan GmbH's many years of planning and consultancy activities, a concrete need for logistical or systemic solutions which were not yet available on the market was identified in many clients.
For ELOGplan, this was always a reason to talk to the clients about their concrete problems; to generate ideas with them, develop a practical realizable solution, and finally to support the operative application. In the meantime, some of these solutions have been protected by patents or utility models, are however available for each client (waste originator) or service provider (waste disposal company).
The products and tools offered by ELOGplan today support large industrial operations with the optimisation of their waste management processes, especially with respect to a better and high-quality recycling of all  waste, as well as a minimization of the volumes of waste which arise during production.
MOBILE AIRBAG DISPOSAL (since 2019)
MOBILE AIRBAG DISPOSAL is the new service for a safe, customized, and suited to need destruction for all airbags and pyrotechnic systems.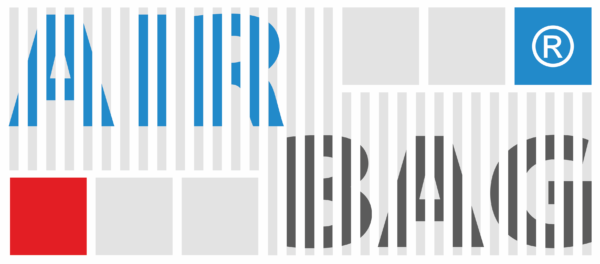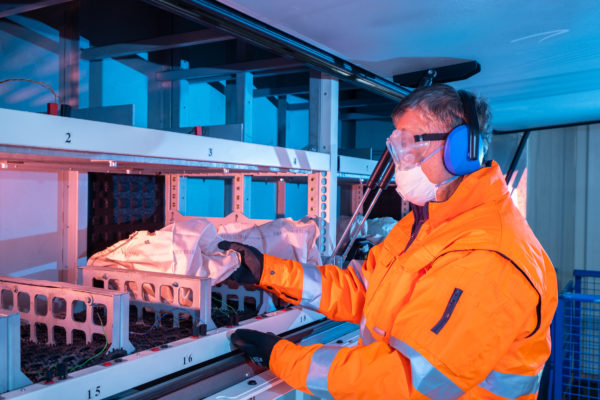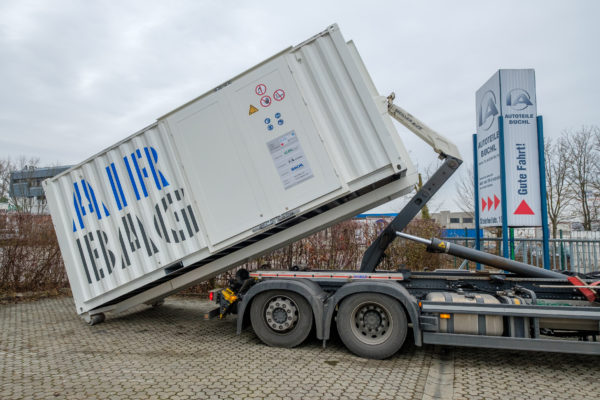 CONTAINER for MOBILE AIRBAG DISPOSAL (since 2020)
The AIRBAG IGNITION CONTAINER is an innovative disposal solution for waste generators and waste management companies, which want to destroy large amounts of airbags themselves: efficiently and safely.
Storage and transport container für High Voltage (since 2021)
The development of a special container for storing and transporting High Voltage batteries from e mobility and e vehicles took place based on our own patent: the LION.COOL.BOX.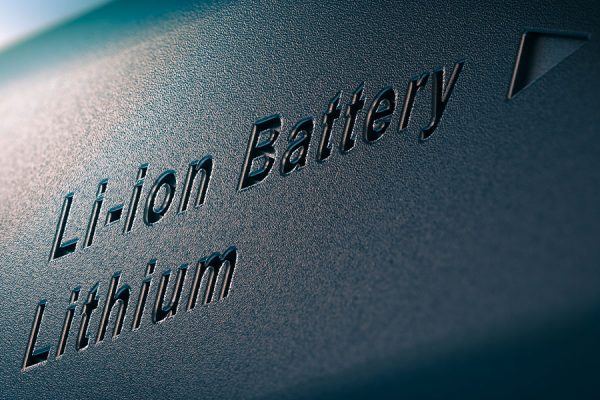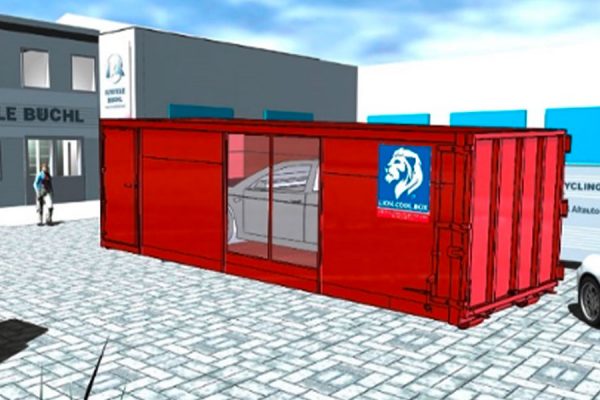 ELOG SYSTEM 4.0
ELOG SYSTEM is a holistic solution for the internal waste management logistics, especially in the automotive and automotive supply industry. ELOG SYSTEM consists of logistics systems and controlling. The system which has been in use since 2000 has been refined several times; Version 4.0 is currently in use.
Internal waste disposal in the area of production and installation is characterised by a number of small origins of waste, a lot of waste, concrete requirements for waste separation and constant adjustments (volumes, types of waste, storage spaces). It is a great logistical challenge to collect the numerous types of waste in small amounts from continuously changing origins of waste. In addition, disposal from the belt or "Just In Time" disposal, black/white areas separation or forklift-free disposal is also mostly requested.
The ELOG SYSTEM® next to meaningful planning for the internal operations waste management logistics  (see WASTE PLAN 4 PLANTS) supplies a comprehensive approach with optimal containers, new transport systems, and a digital control for an internal logistical waste management solution. Special requirements from production operation such as forklift-free waste management, separating black/white areas, collecting containers on a need basis, integrating own container systems, using loading facilities or taking over defined supply jobs can all be realized with the ELOG SYSTEM. Some of the key components of the ELOG SYSTEM, such as forklift-free shuttles or multifunctional containers are specially developed for internal operation deployment.
Internal transportation is minimised, the sorting of the waste improved, the recycling quote increased, and costs made visible and reduced with the ELOG SYSTEM. The ELOG SYSTEM integrates existing internal transhipment and pre-treatment facilities (e.g., compactors, waste centre etc.). The clients' preferred collection systems (e.g., recycling bags, boxes) are integrated. All the appointments generated by the software for individual collection jobs are adjusted to need by a special control system in the  ELOG SYSTEM; reducing transports and releasing employees. The ELOG SYSTEM even optimizes itself! The digitalized controlling gives the process a quantum leap: through automatically generated jobs, their allocation to transport (e.g., a towing machine) and the handheld supported job processing (feedback, fill level, quality problems). The client not only has an overview of the number of jobs (and waste amounts) available anytime, but also precise data related to each origin of waste. The waste generator gains a coherent holistic system which encompasses all types of waste from the container equipment through the transport systems and transhipment facilities up to controlling with the ELOG SYSTEM. Combining it with a holistic planning is recommended.
Industry 4.0 in waste disposal starts with ELOG SYSTEM 4.0!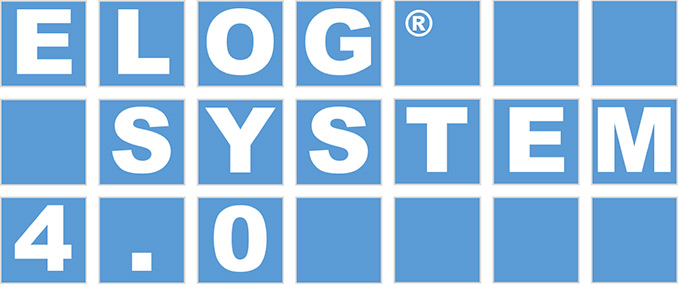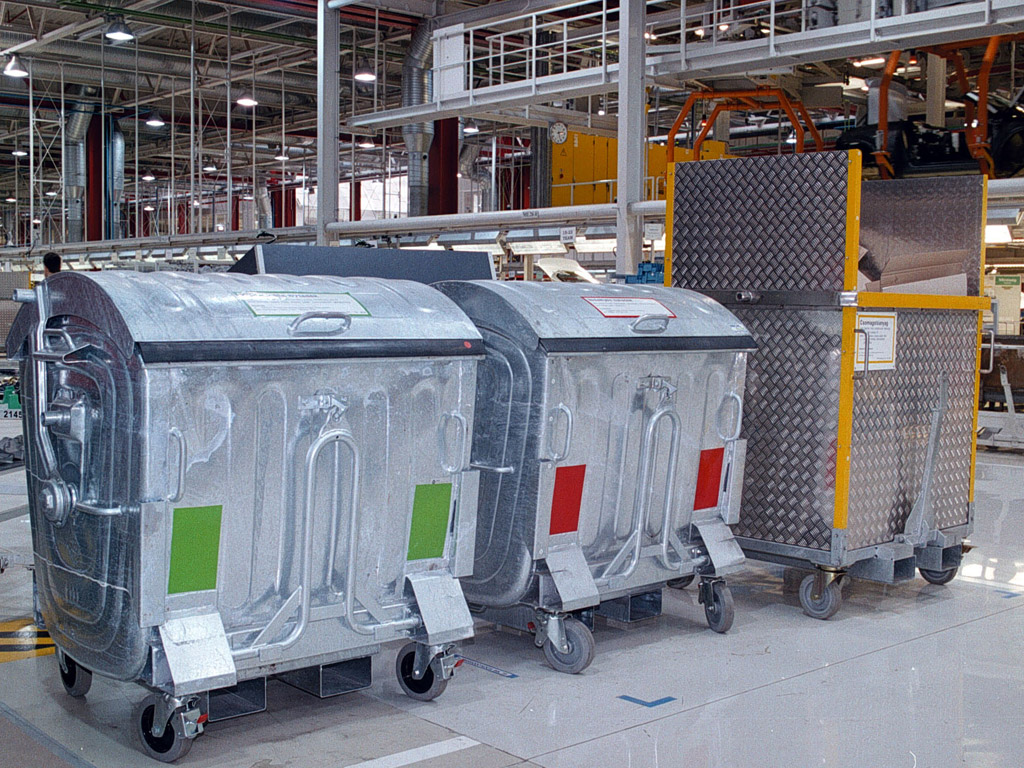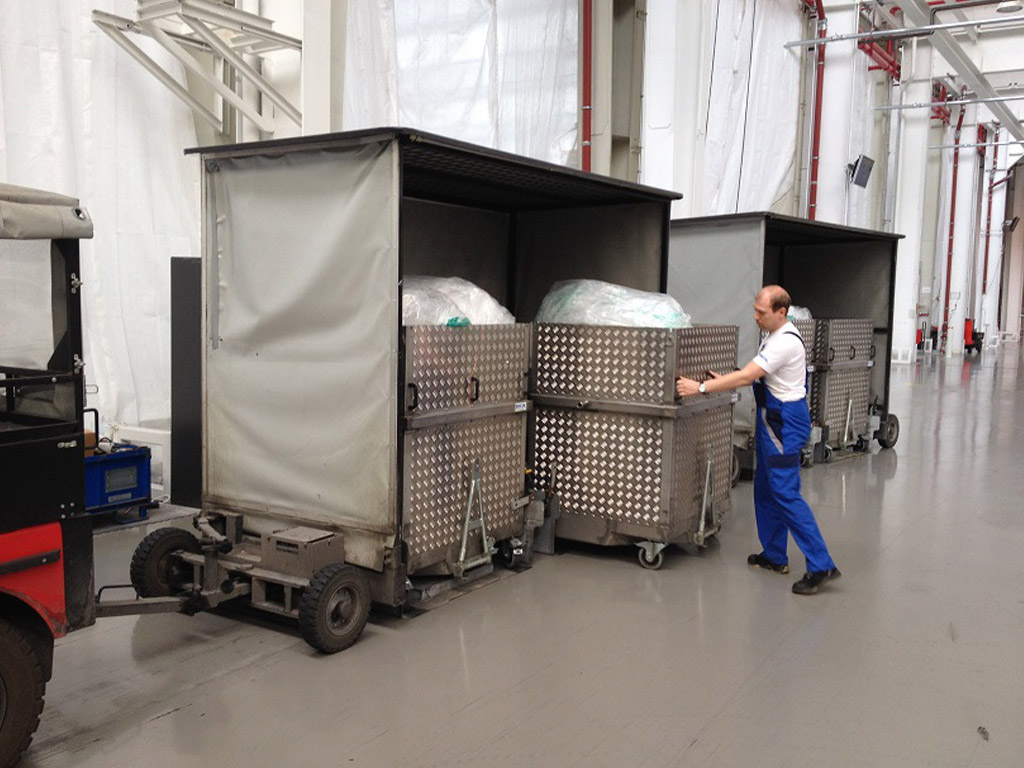 WASTE PLAN 4PLANTS
WASTE 4 PLANTS is a planning scheme for efficient plant disposal in large companies. With the standardized tool, the experts from ELOGplan plan a sustainable and cost-optimized internal disposal. It contains detailed planning for the optimal container equipment, necessary handling systems, concepts for waste separation and sorting as well as customized solutions for logistics and organization.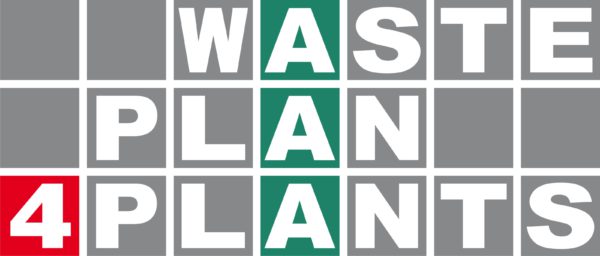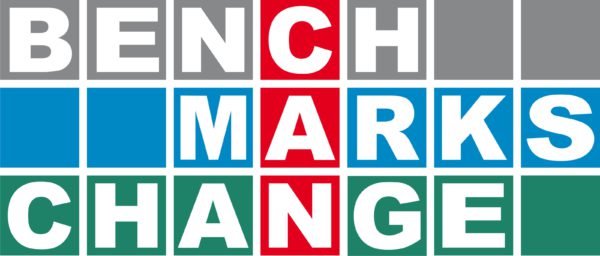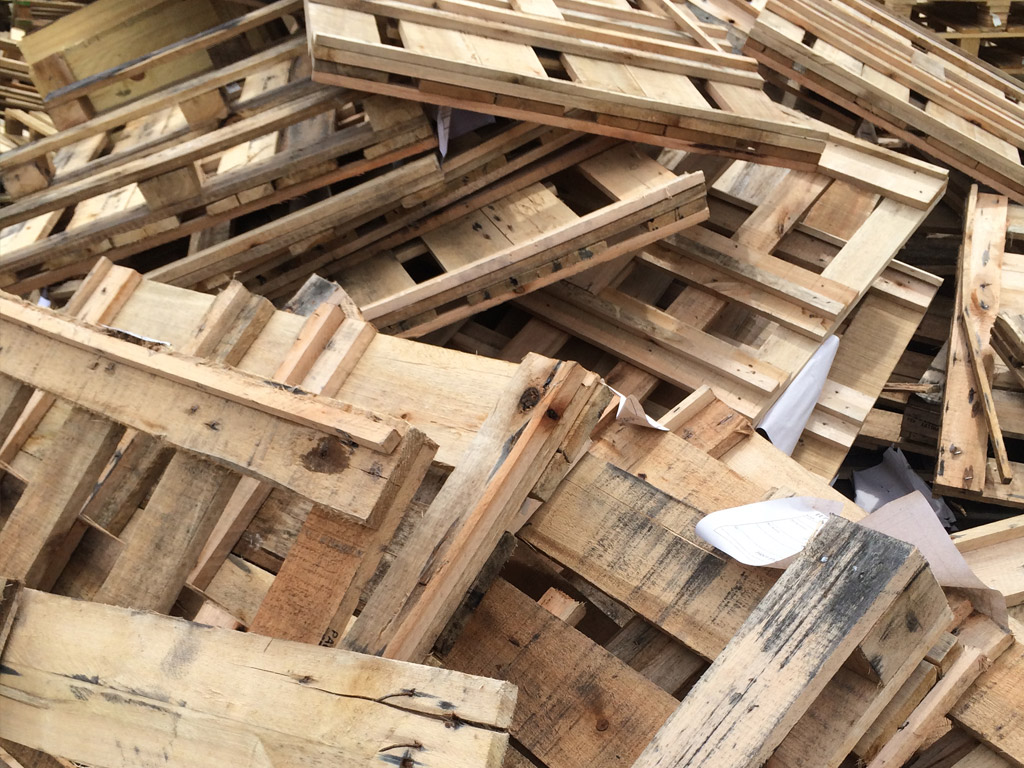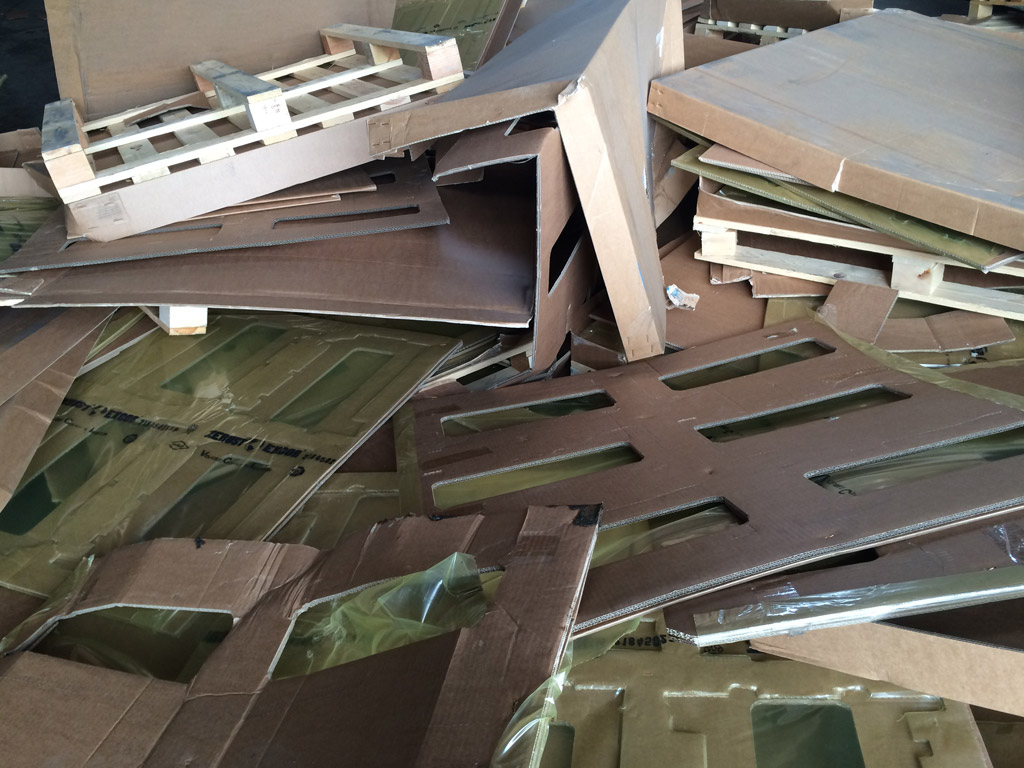 BENCHMARK TOOL
The BENCHMARK-TOOL is a database that is managed globally, across compensation and industry-specific with analysis tools for identifying waste avoidance and waste recycling potential in production companies.